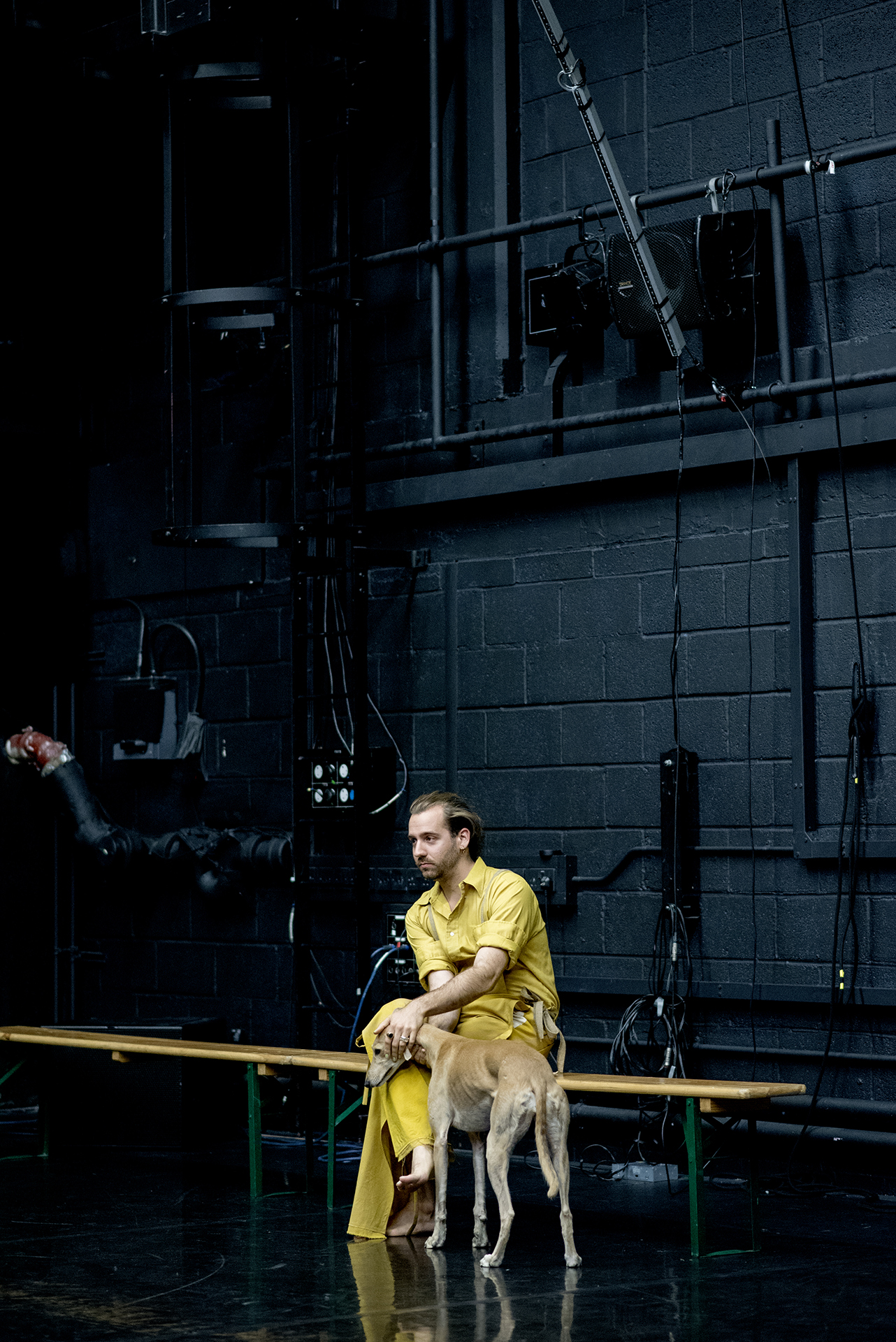 h
Photography by
Camilla Greenwell
.
Return to
home
Stefan Jovanović is a queer and neurodivergent storyteller and architect, working at the edges of spirituality and the performing arts. He is Italo-Slavic and currently based in London, UK. Stefan is the artistic director of Studio Stefan Jovanović, self-trained as a dancer and performer in parallel to an architectural formation at the AA School of Architecture. He was a resident dance-artist with the Sadler's Wells Summer University (2015-2018). Stefan has collaborated with Siobhan Davies Dance, Independent Dance, Dance4 and DanceXchange. In 2018, Stefan launched a temporary performance salon in London, called Velvet Fools, via invitation of the late renowned architect Will Alsop, gaining attraction for his body of architectural-choreographic work. Stefan is one of the founding and current members of the architecture collective and craft-tank The Growing.

Stefan has been teaching since 2015, facilitating workshops, seminars, lectures and project briefs at the AA School of Architecture, Royal College of Art, London Contemporary Dance School and Independent Dance, London. In 2018, Stefan began receiving funding from Arts Council England for the creation of his first show entitled Constellations, supported by Siobhan Davies Dance, Sadler's Wells, Stone Nest and Maverick Projects. It premiered at Sadler's Wells in June 2019. He is currently working on his second mid-scale work entitled Drumming in the Hall of the Mountain, set to premiere in the summer of 2022. Stefan frequently works as a dramaturge/outside eye for other performance-makers, including Jonathan Burrows and Matteo Fargion, Matthias Sperling, Katye Coe, Pau Aran Gimeno and Mark Lorimer.

Between 2017 and 2020, Stefan trained in somatic and phenomenologically-oriented therapies including Somatic Experiencing® and Family Systemic Constellations, focusing on incorporating new strategies of mental well-being and collective trauma-healing into choreography, design, and pedagogy. Stefan currently offers individual therapy sessions and group workshops through his therapeutic practice. Click here to find out more.

Stefan is a member of the UK Architects Registration Board (ARB) as well as a chartered member of the Royal Institute of British Architects (RIBA). Additionally he is a member of the Somatic Experiencing Association UK (SEA), the Complementary Therapists Association (CThA), and International Systemic Constellations Association (ISCA). Stefan has previously worked for, collaborated with, and researched alongside Tarek Shamma Design (2018-19), Astronaut Kawada Architecture (2014- 2015), Boris Charmatz/Musée de la Danse, Peter Macapia/labDORA and Olivia Steele. Stefan was the recipient of the danceWEB scholarship in ImpulsTanz International Festival of Dance (2016) and the New Museum IdeasCity Athens Fellowship (2016).


---